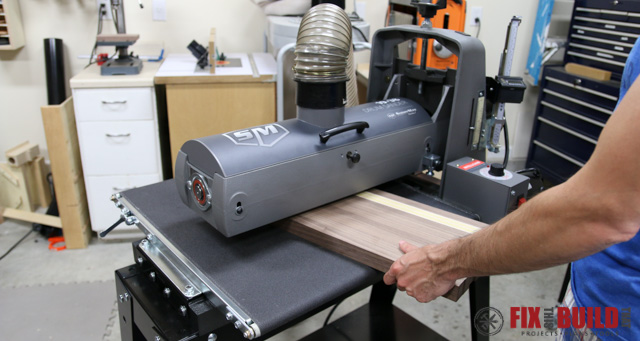 Today we're talking drum sanders!  I'm working with an awesome new sponsor, SuperMax Tools, and I'm going to show you how I use the SuperMax 19-38 Drum Sander in my shop.  If you've been woodworking for very long then you've probably read about drum sanders or seen one in use on YouTube, social media or elsewhere.  But I've found that not a lot of people really know what they are all about and how they can help you in the shop.  Well today that ends!
I've had a drum sander in my shop for about 2 years now and it's really transformed how I work and what I'm able to do.  I have a Performax 16-32 and also briefly had a Performax 22-44 (the new versions of these are the Jet brand), so I've had experience with different brands and models.  Along with showing you my favorite uses for a drum sander, I'm going to give a comparison of the SuperMax 19-38 and the Performax 16-32.  I'll show you the features that made me want to upgrade and why the 19-38 is such a better machine for me.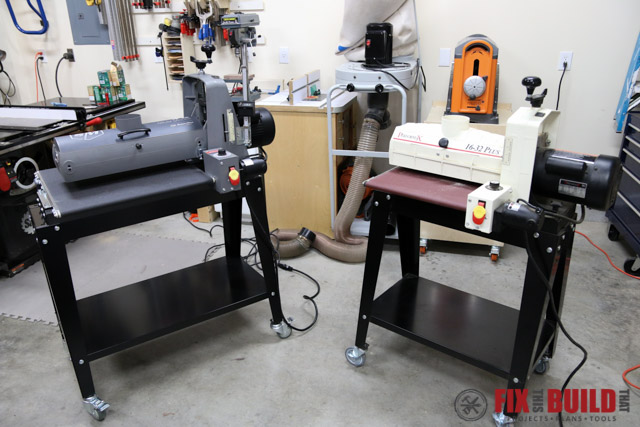 Before we get started, make sure to follow me on Instagram, Facebook, YouTube and Pinterest to keep up with all my latest builds and free projects!
Affiliate links are used on this page.  See my disclosure page for info on affiliate programs.
Alright, let's start out with the good stuff…what can a drum sander really do!?!  Well, it sands wood.  What did you think it does? 🙂  Okay, so that is a gross simplification.  In reality it sands wood very quickly, very efficiently and very consistently.  I'm sure your mind is already racing thinking about how you could use one.