Cellulite occurs when you have too much body fat and not enough muscle. Since this problem is not cosmetic, it needs to be addressed with the help of proper nutrition, massage, and a well-planned training program.
Today Bright Side presents to you 6 useful exercises designed to tighten the muscles and reduce the thighs and buttocks.
Exercise № 1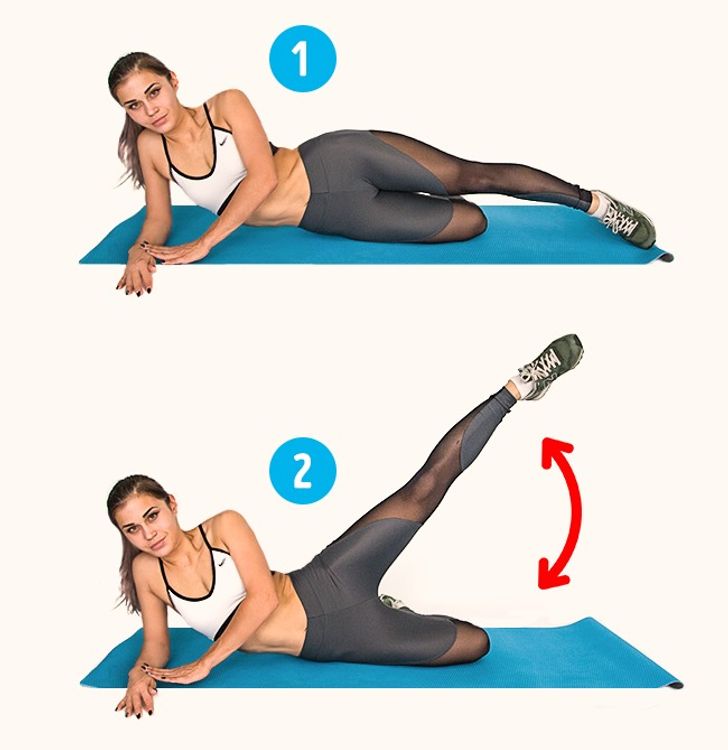 How to do: Lie on your right side, and lean on your forearm. Lift your left leg 4-12 inches off the floor, and hold it in this position for 5 seconds. Then lower down slowly. Repeat this exercise with your right leg.
How many times: 2 sets of 12 reps for each side.
Exercise № 2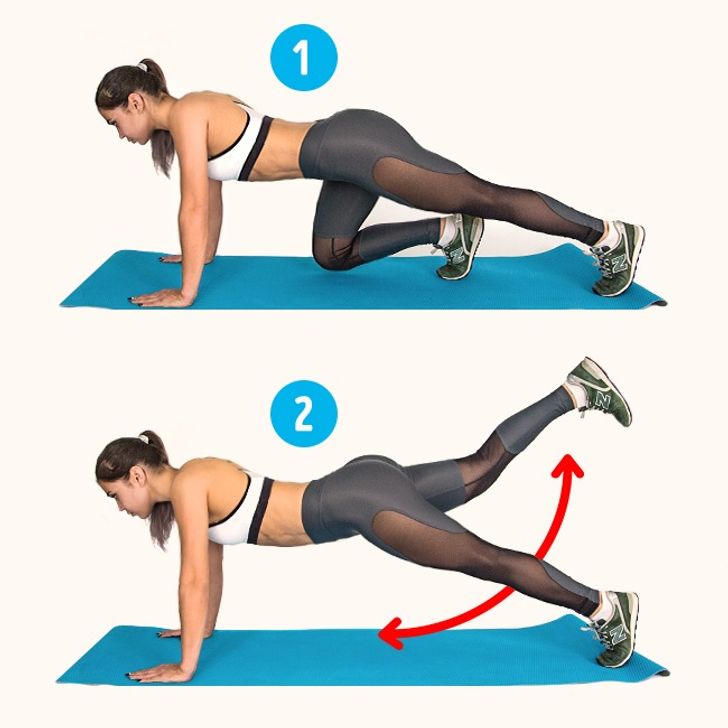 How to do: Place your hands on the floor, and assume the same position as when doing push-ups. Next, bend your right leg, and bring your knee to your stomach. Then straighten your leg, and lift it 5-8 inches off the floor. Repeat with your left leg.
How many times: 3 sets of 8 reps.