3. Bridge stretch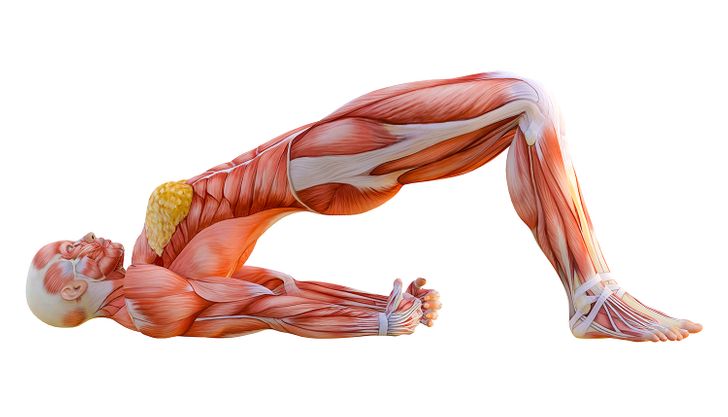 The bridge stretch is not just an effective core exercise, it's also good for stretching the neck, spine, thighs, and hips.
Lie on your back with your knees bent.
Slowly raise your hips up, keeping your shoulders on the floor and your feet flat.
Hold it for 30 seconds, repeat 3 times.