Although we can't lose weight by just locally targeting specific areas, it's very possible to make our waist look slimmer and our tummy look flatter. There are a few muscle groups that are responsible for our midsection and we just need to find exercises that work on isolating these muscles. Another trick is that these exercises should be done in a way so that we make these muscles strong and toned, but not big and bulky. And the workouts in this article have been selected specifically to fulfill this goal.
We at Bright Side selected awesome exercises for each muscle group and can't wait to share this selection with our readers.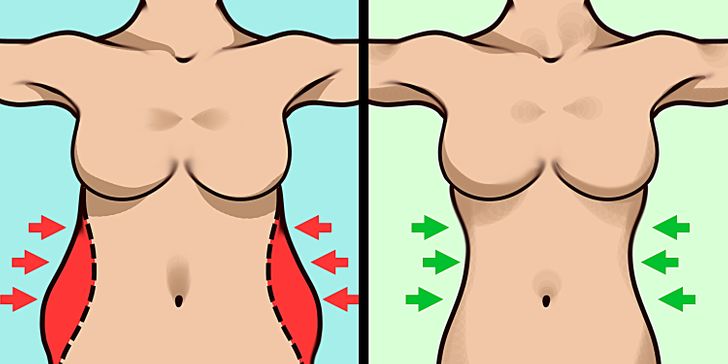 Our mid-section only has 3 main muscle groups and each of them plays a particular role in how our waist and stomach look. If the deep-lying transverse abdominis are not strong enough, the stomach sticks out. The top-sealed rectus abdominis gives us a defined 6-pack. The external and internal oblique muscles are responsible for the waist shape and contribute to that hourglass form that many of us want to get.
If a slim waist and a flat tummy are your goals, you should be focusing on toning and strengthening these muscles. That's the reason why you need a mix of static exercises, body-weight dynamic exercises, and stretching.
1. V-ups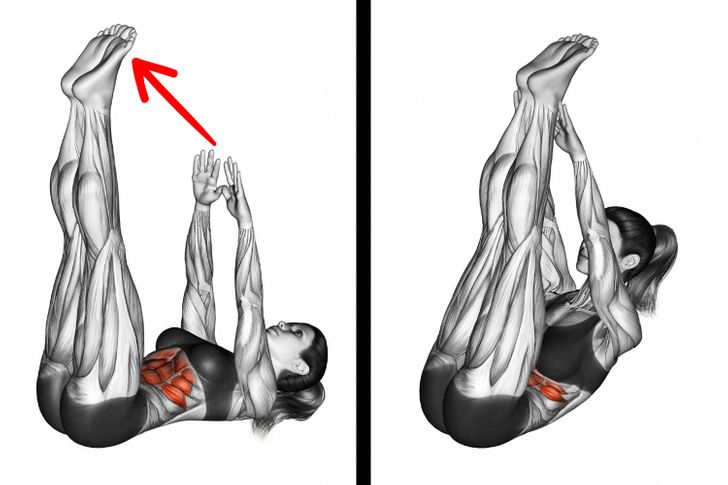 V-ups target all the abdominal muscle groups: transverse abdominis, obliques, and rectus abdominis
Lie down, keeping your legs flat and your arms stretched over your head.
Crunch and lift your torso and legs off the floor, reaching for your feet.
Return to the starting position.
If it's a bit too challenging, lift one leg at the time, alternating.